Paris is enchanting any time of year but particularly so around Christmas. There is something magical about seeing the city come to life with festive cheer and light up under the holiday season glow. With Christmas just around the corner, we thought it time to share the best ways to spend Christmas in Paris with you.
Post updated Nov 2022.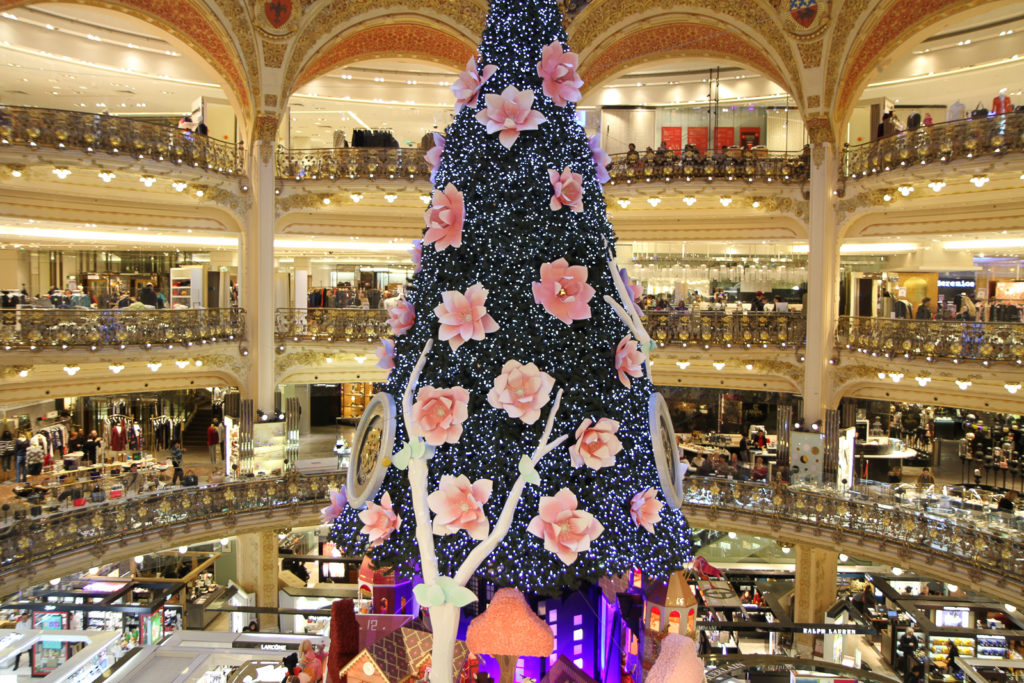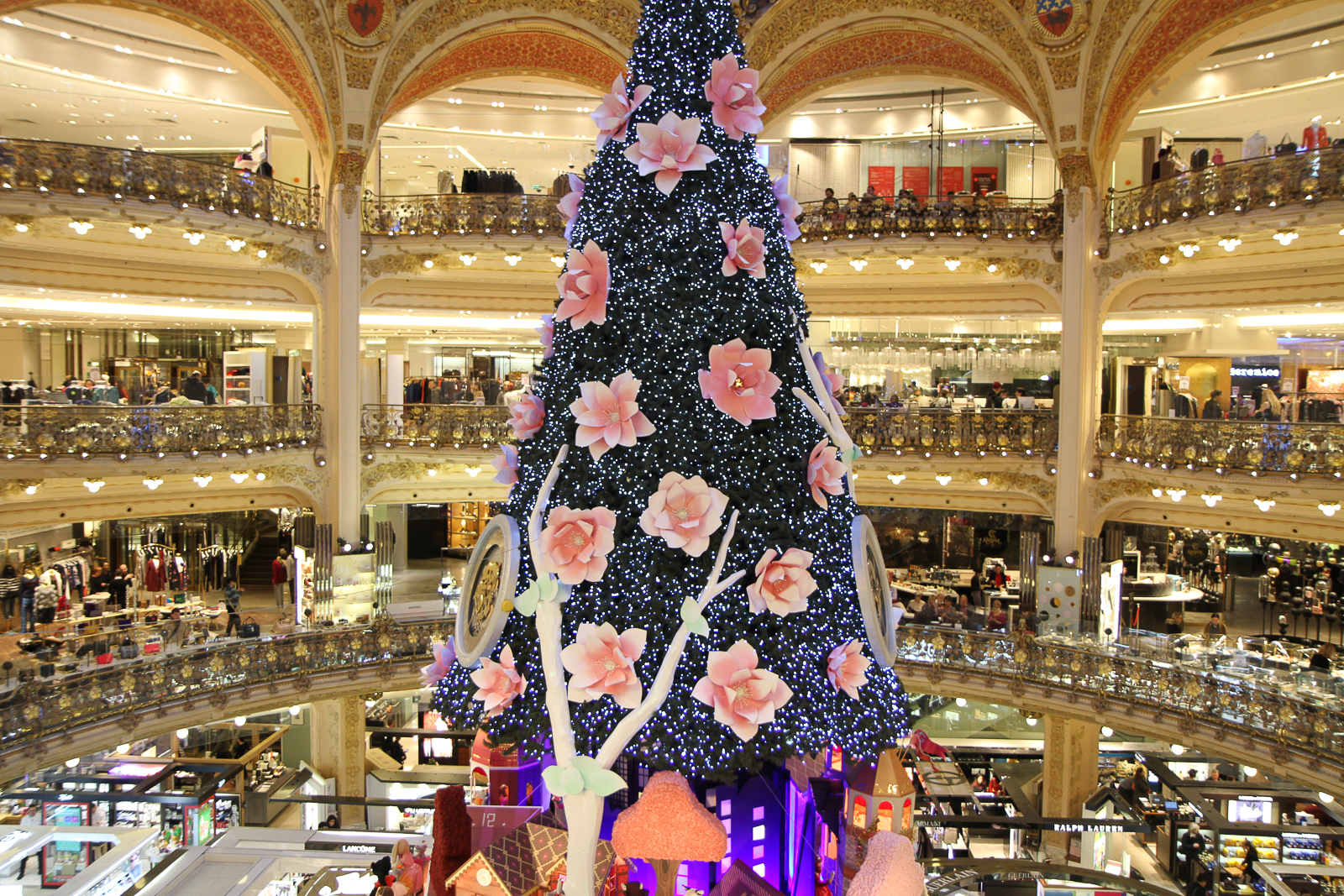 1. Christmas Shopping at Lafayette
This luxury department store is the best place to come Christmas shopping, not only because you can buy every one of your Christmas gifts under one roof but also because of the festive decorations. The enormous Christmas tree which hangs from the ceiling always take centre stage and is a sight to behold. This year the 27-meter high tree will hang upside down and will be decorated in rich colours with thousands of brightly coloured jewels.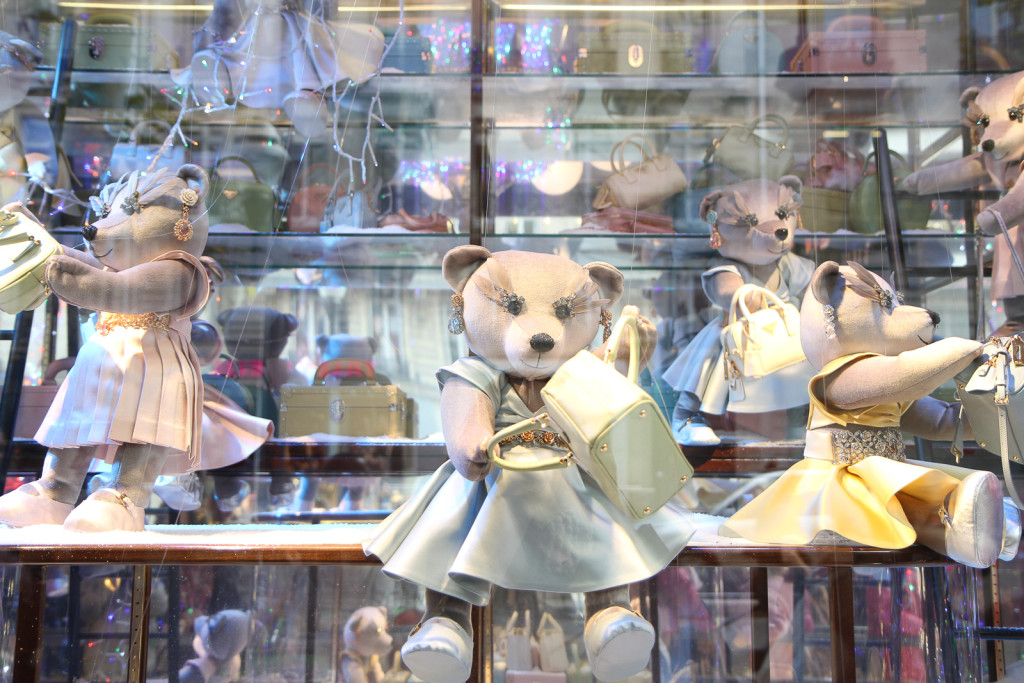 2. Christmas Window Displays at Printemps
The window displays at Printemps are a yearly ritual. Every year crowds gather to watch the grand launch of the Christmas windows where a celebrity is always picked to present them. A favourite year was 2013 when the windows came alive with dancing Prada bears which mesmerized children and adults alike. This year Burberry is taking over the windows recounting a story of a  little boy who leaves London to celebrate Christmas in Paris.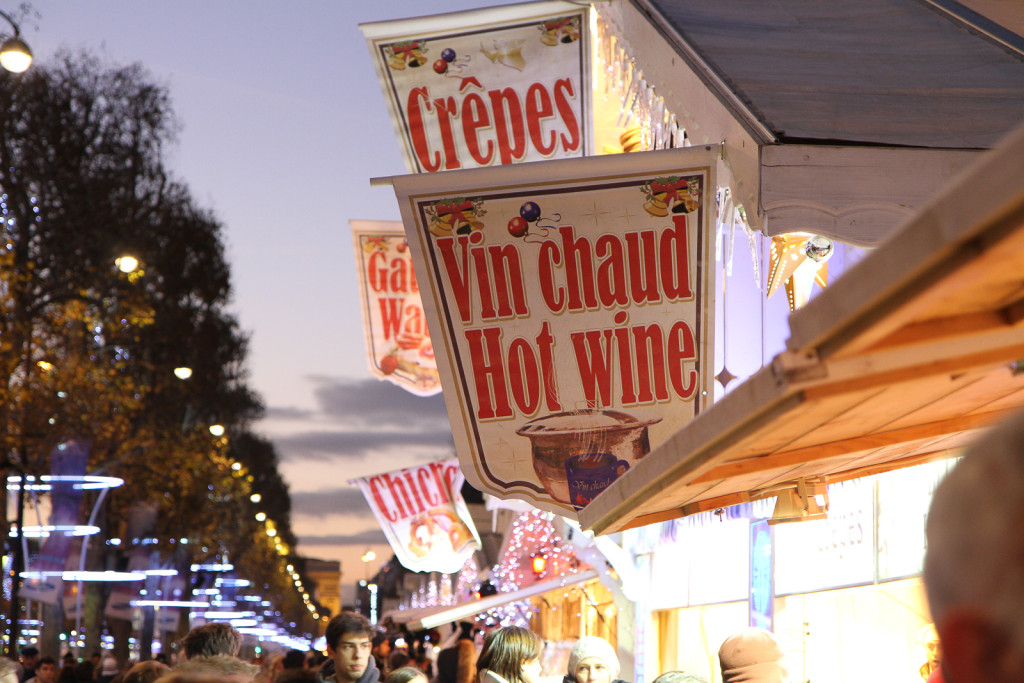 3. Champs-Elysées Christmas Market
Of all the Christmas markets around the city, the one which takes place along the Champs-Eylsées is probably the most famous. This famous avenue lights up with stands selling homemade chocolates, soaps and other such trinkets. Perusing the market whilst sipping on mulled wine is a very fun way to get into the festive spirit.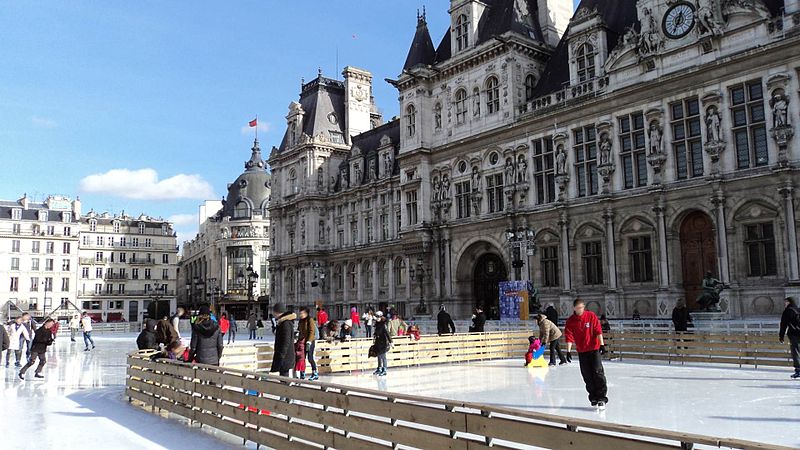 4. Ice Skating at Hôtel de Ville
When the ice skating rinks are open in Paris, you know it's that time of year. The most popular spot is the ice rink at Hôtel de Ville which is located in front of the iconic city hall and next to a couple of fairytale carousels to add to the magic of skating under the stars. (Image source: Erasmus of Paris)
5. Drink Hot Chocolate
Christmas in Paris simply isn't Christmas until you've had your first hot chocolate of the year. One of the joys of winter is curling up with a luxuriously rich and thick hot chocolate in the tearoom at Angelina and feeling yourself thaw out.
6. Place Vendôme
Place Vendôme is an enchanting square in Paris any time of year. Home to the Ritz hotel and plenty of high-end jewelry stores, it's a beautiful spot for a stroll. Come the holiday season the architecturally-rich square looks even more beautiful with Christmas trees lining the shop fronts and fairy lights hanging from above.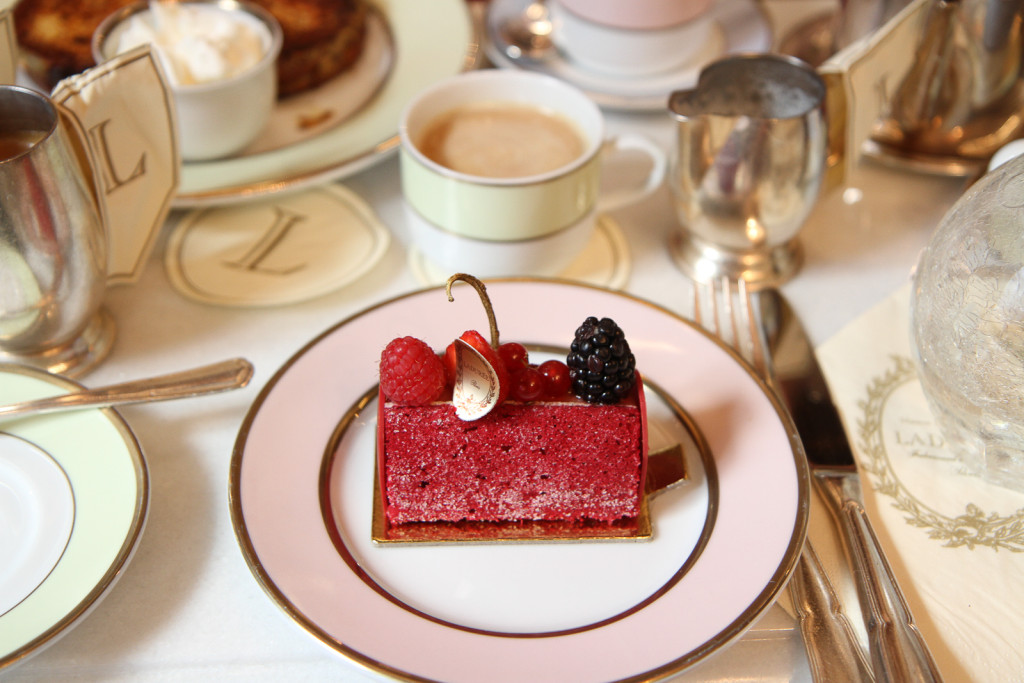 7. Ladurée Yule Log
At this time of year, all of the top pastry shops in Paris offer a limited edition Christmas menu. The Yule logs at Ladurée come in a variety of festive flavours and are as delicious as they are pretty. A Christmas-inspired pastry pause is a good way to whet your appetite for all the festive food to come.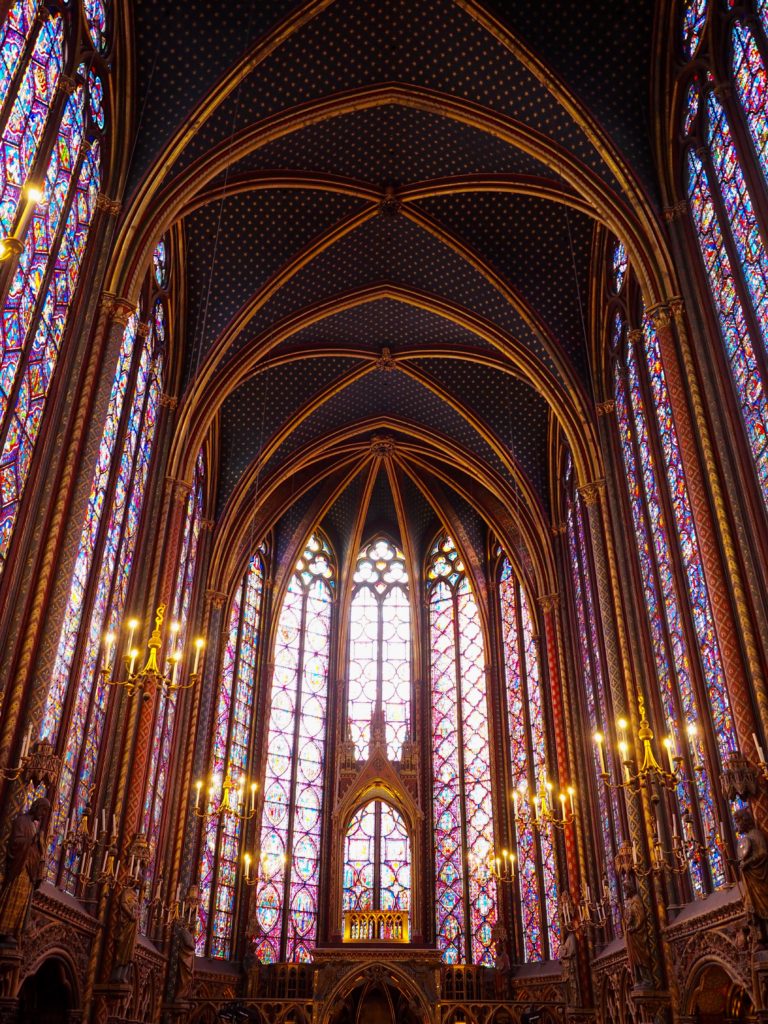 8. Christmas Concerts at La Sainte Chapelle
La Saint Chapelle is one of Paris architectural gems; it's a 14th century chapel with the most breathtaking and intricate stained glass windows. Come Christmas, the place reverberates with classical music concerts where you can listen to works by famous composers such as Vivaldi & Bach.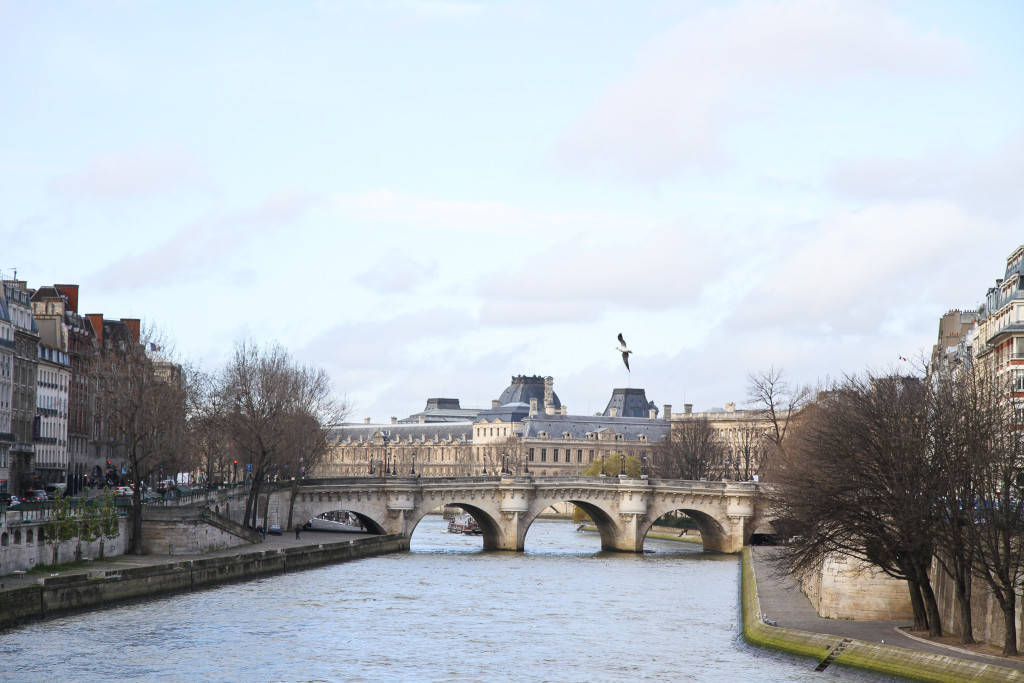 9. Christmas Dinner Cruise on the Seine
Christmas is the time of year to treat yourself a little more than you might throughout the rest of year. Dining along the river Seine is a wonderful experience, particularly so at Christmas when the menu is full of festive dishes and the atmosphere is cheerier than any other time of year.
10. Christmas Lights
The only thing better than passing by all of Paris' monuments is seeing them decorated with sparkling fairy lights. A great activity is to simply walk around the city and take in the atmosphere of the holiday season in Paris and don't forget to look up at all the magical Christmas lights around you.
So, over to you… what are your favourite things to do in Paris during the festive season?