Warm & hearty favourites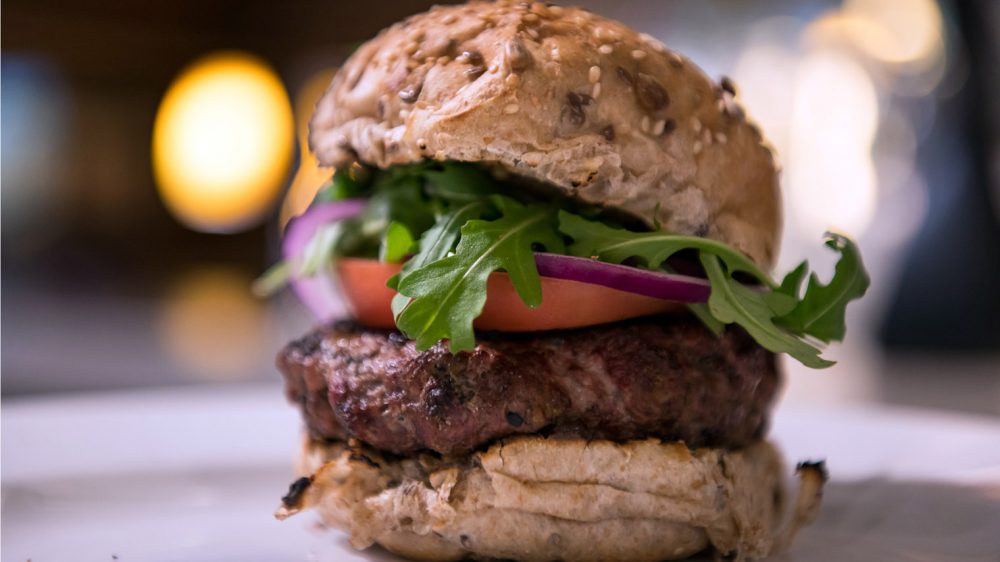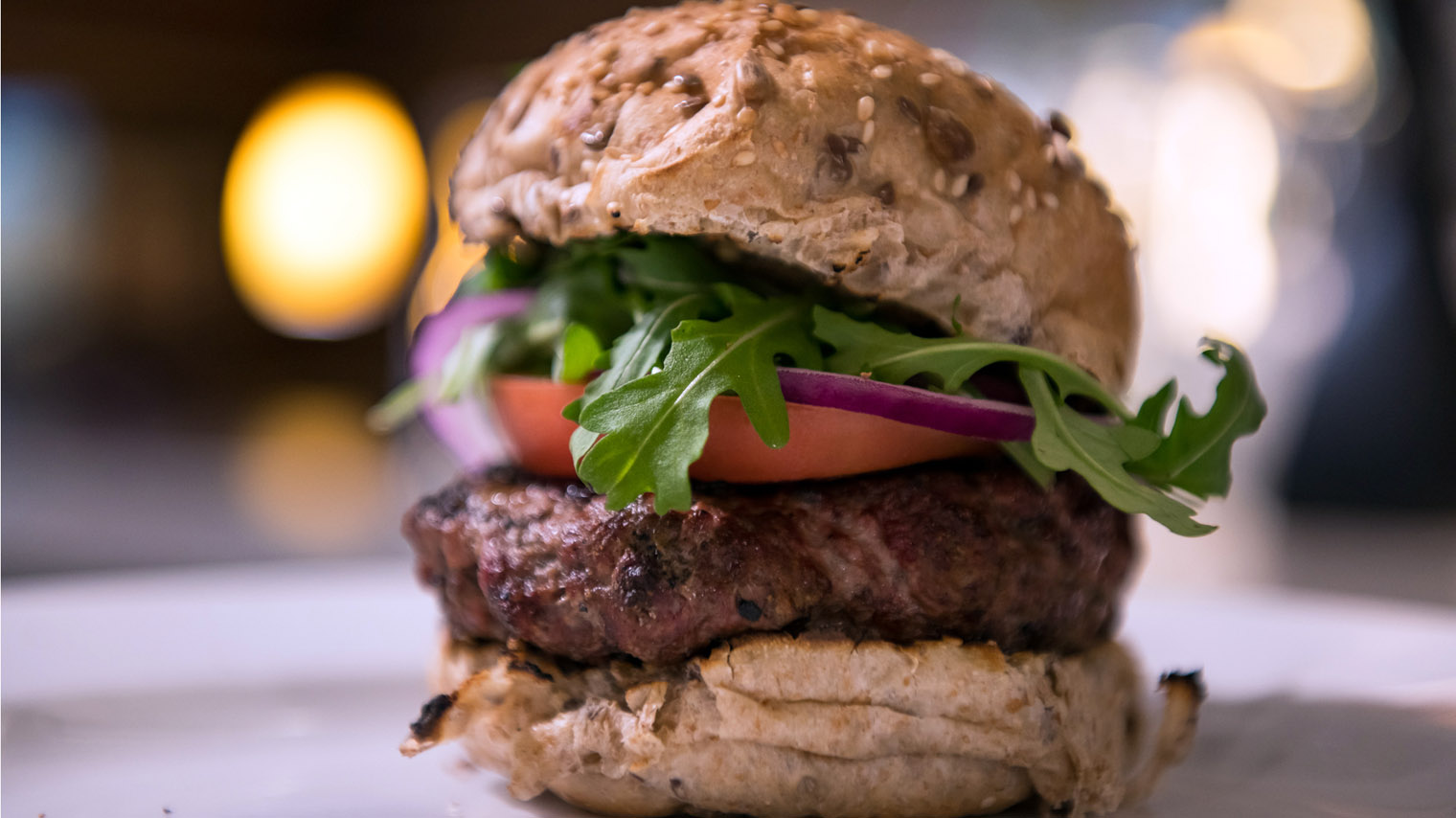 It can be difficult to leave the house in the winter, it's dark by 5:00 pm, and fresh snow and slick ice blanket the ground most mornings. It's official: winter has arrived in Muskoka.
Make the most of the chilling temperatures and dark evenings by warming up with one of these delicious winter comfort-food dishes offered by local restaurants. Treat yourself to take-out and or dine in with one of these mouthwatering comfort foods. From hearty stews to tasty burgers, there's something for everyone looking for a night off from cooking.
3 Guys and a Stove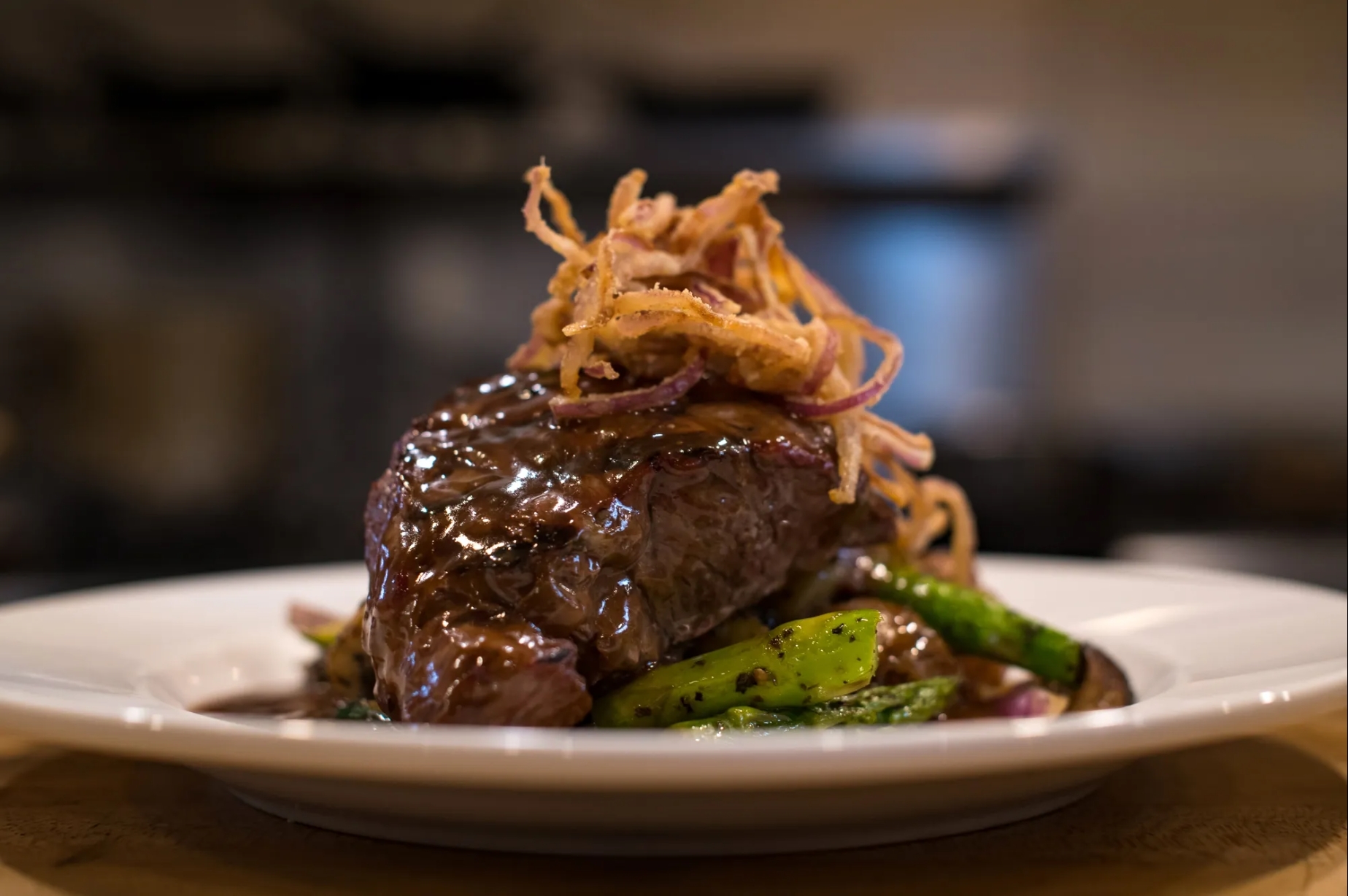 143 Hwy 60 East, Huntsville
At 3 Guys and a Stove, they know that winter comfort-food doesn't get much better than hearty stews and casseroles. That's why their winter features menu includes delicious stews and filling casseroles, all prepared with the freshest locally-sourced ingredients.
Warm up with the Braised Beef Short Ribs, seared with horseradish demi-glace, & served with red-skin smashed potatoes, roasted vegetables and corn fried onions. Also available are the Harvest Vegetable, Free Range Chicken, and East Coast Seafood stews. For meatless options, try the Mushroom Risotto, with black beans, sundried cranberries, roasted vegetables & fresh parmesan. Finish off your meal with the Chocolate Ganache Tart, served with chocolate peppermint ice cream and amaretto fudge glaze.
Please call the restaurant at 705-789-1815 for reservations.
Visit the website for more information
Cast Iron Restaurant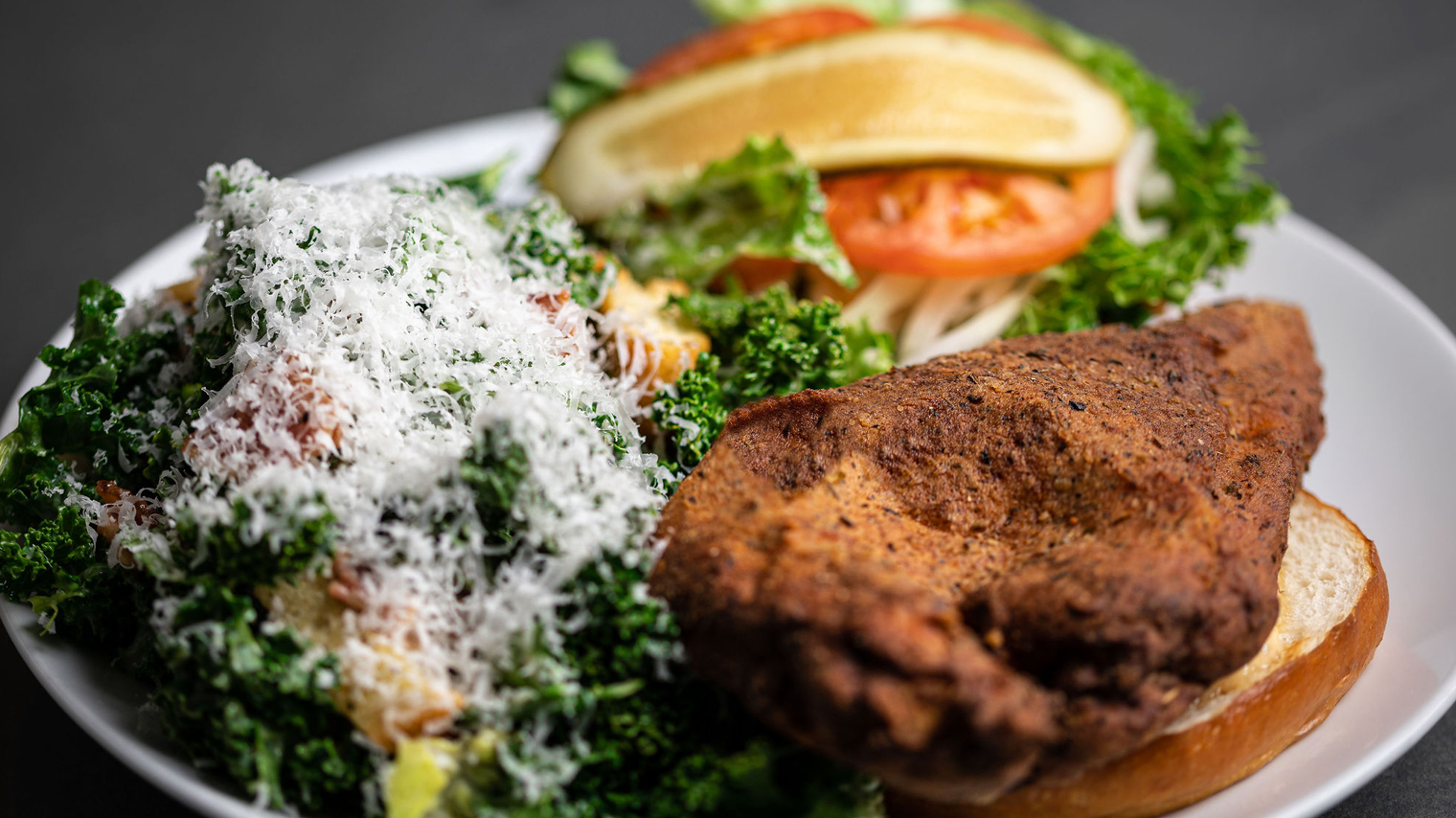 2635 Muskoka Rd 117, Baysville
Looking for some true comfort-food pub fare? Look no further than the Cast Iron Restaurant! They offer the very best chicken wings and a variety of wing sauces, including mild, medium, honey garlic, lemon pepper, and dry Cajun. Their poutine, made with real cheese curds, fresh-cut fries, and homemade gravy, is also a must-try dish.
Visit their website for more information
Sawdust City Brewing Company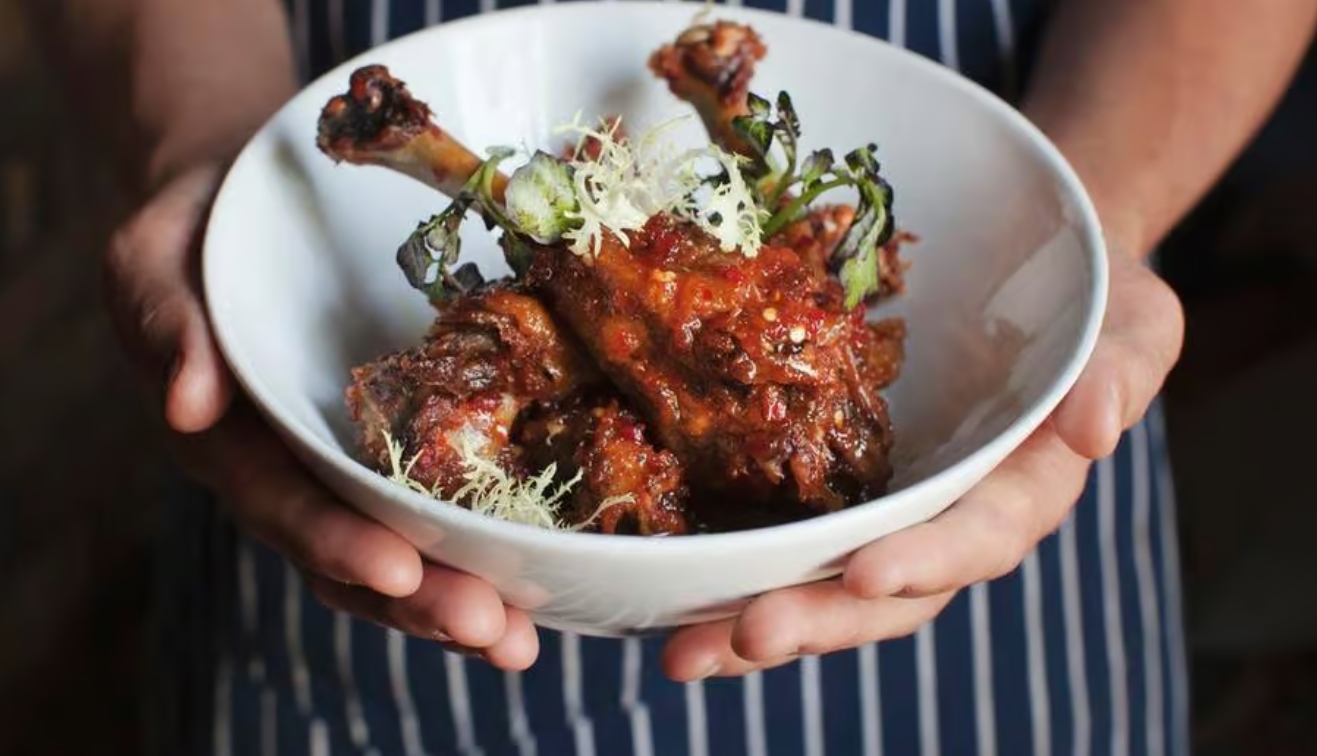 397 Muskoka Rd N, Gravenhurst
Sawdust City Brewing isn't just known for their amazing craft brews, they also whip up some amazing dishes in the kitchen! A dish that is both comforting and satisfying are the Duck Wings, served in a tomato-based house wing sauce with ranch to balance out the savoury flavours. The French fries are served hot and crispy, and taste even better in their poutine, with squeaky cheese curds and a stout gravy. For a handheld item, the Sawdust Burger hits the spot and and checks all the boxes for the perfect burger-eating experience!
Visit their website for more information
Huntsville Brewhouse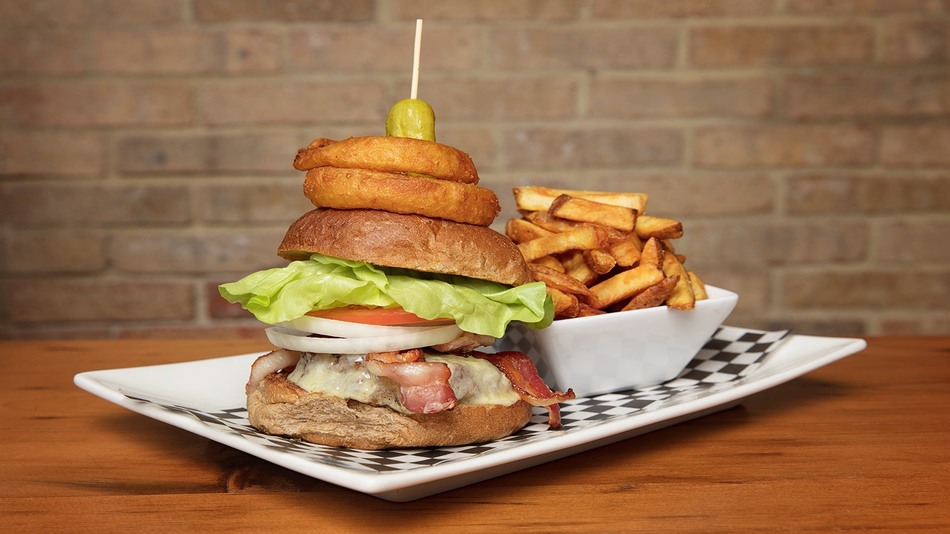 59 Main St. East #1a, Huntsville
There's nothing quite like warming up with a refreshing pint after a day of winter fun. But what if you could add a mouthwatering burger to that mix? The Huntsville Brewhouse by the Lakes of Bays Brewing Co. offers a tantalizing takeout menu that includes burgers, sandwiches, and yes, beer.
Pair your Lake of Bays brew with a Pulled Chicken Flatbread, Brewhouse Burger, or Grilled & Stuffed Portobello Mushroom. The Huntsville Brewhouse also offers numerous options for vegans and vegetarians, like the Bean Burger made with quinoa and a 6-bean blend, and the BBQ Pulled Jackfruit tacos with pineapple salsa. They even make a decadent Vegan Brownie!
Click here for more information
Deerhurst Resort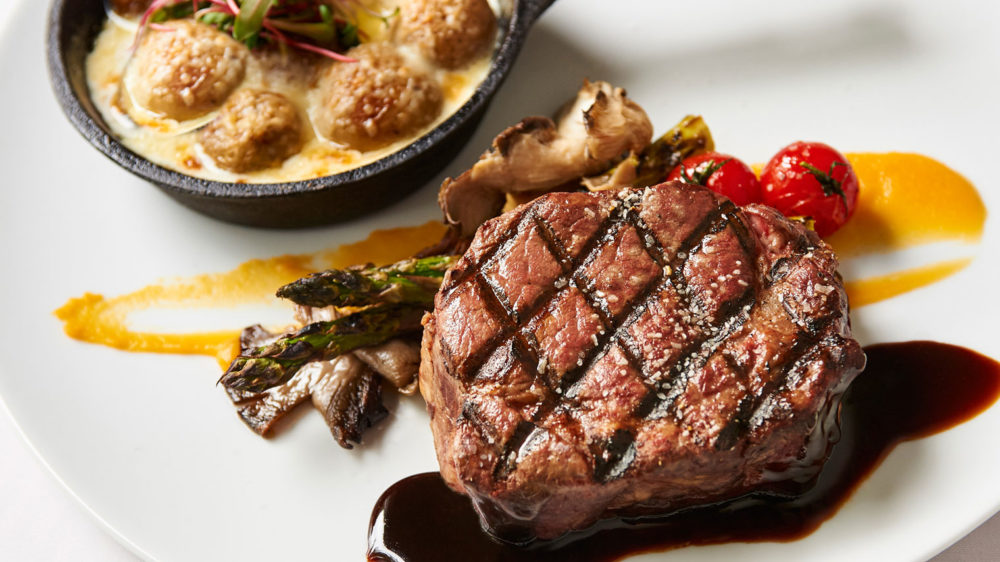 1235 Deerhurst Drive, Huntsville
Treat yourself to an evening of delicious dining with their extensive menu offering burgers, entrees, salads and desserts.
Dine on classic dishes like Lake Erie Freshwater Pickerel, served with quinoa, red lentil risotto, and citrus butter, or Grilled AAA Center Cut 10oz NY Steak with whipped potatoes and crispy onion rings. At Deerhurst there are multiple restaurants to choose from, from fine dining to casual comfort, each one with their own unique menu. The Maple Pub will have all of your comfort food staples and perfect for families looking for a dinner outing.
Click here for more information
Clear Lake Brewing Co.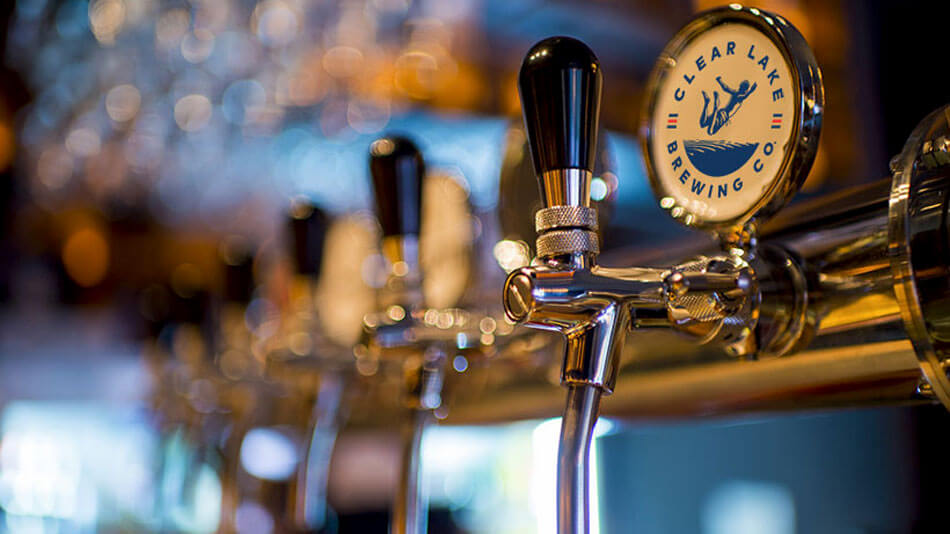 4651 Southwood Rd., Torrance
Visit one of Muskoka's microbreweries, Clear Lake Brewing Co., and dine on dishes from their menu. They offer numerous cold-weather favourites, like Chicken and Waffles and Pretzels & Beer-infused Cheese. All dishes pair well with their micro-brewed beers.
Click here for more information
JW Marriott The Rosseau Muskoka Resort & Spa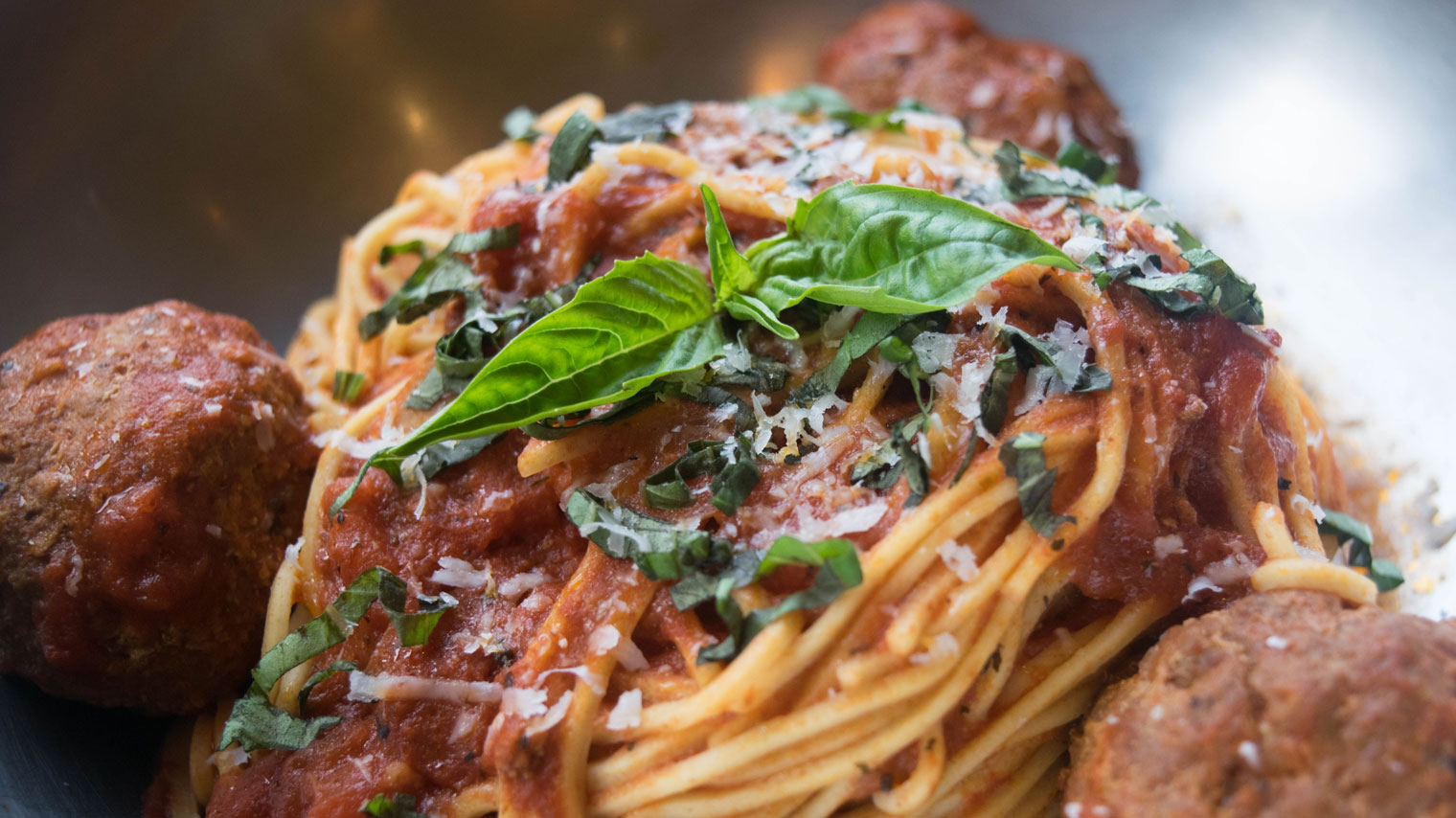 1050 Paignton House Rd, Minett
Comfort food meets award winning excellence when it comes to the JW Marriott The Rosseau Muskoka Resort & Spa. Savour pasta dishes at Teca restaurant for their Italian fare, or visit Muskoka Chophouse for an elegant dinner with a menu highlighted by Certified Angus Beef and chef-inspired daily features. Pair your meal with an exceptional wine, as both restaurants are recipients of the Wine Spectator Award of Excellence. At Teca, the Classic Spaghetti San Marzano, signature veal, beef and pork meatballs, torn fresh basil, parmesan cheese, Teca tomato sauce will satisfy your craving for comfort food and give you an elevated dining experience.
Visit their website for more information
Stay and Play
Make the most of your Muskoka experience and check out our top recommendations for places to stay and perfect getaway packages.