Eclipse "Walk With Light" is one of Muskoka's most unique winter attractions…and is back for its second season! This experience lets you walk through the glowing forest with more than 20,000 lights. Take in the eye-catching features of illuminated and interactive soundscapes that celebrate the cycles of our seasons with music and spoken word.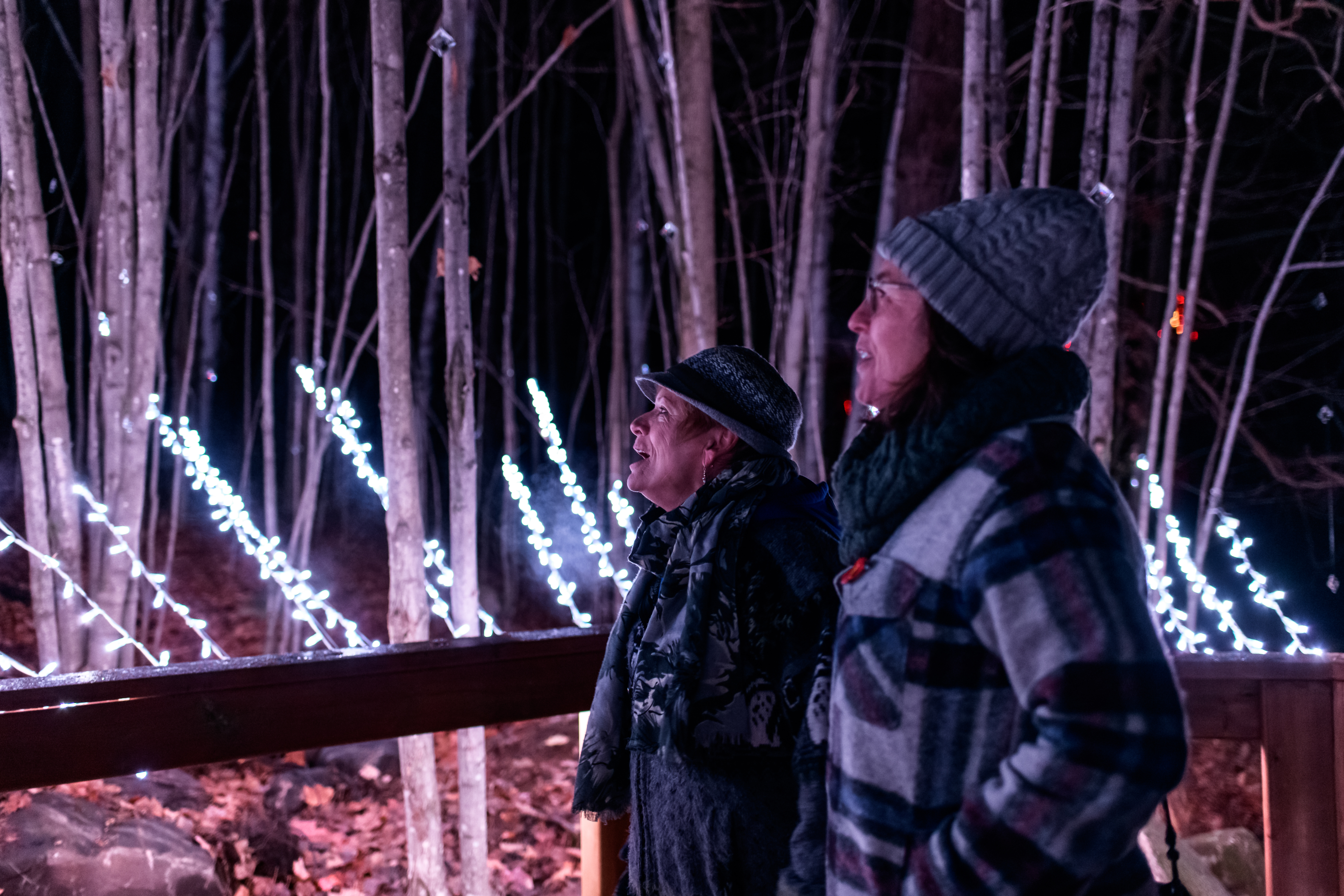 Follow a circular path through the forest at Muskoka Heritage Place and delight in the six artistic installations using sound and light: be in the present moment of time at Crystalline, ring the flowers to life at Awaken, listen carefully to the sounds around you at Sundial, try different sounds to move with the light at Twilight, make shadows against the moon at Moonrise, and travel through time at the new Portal.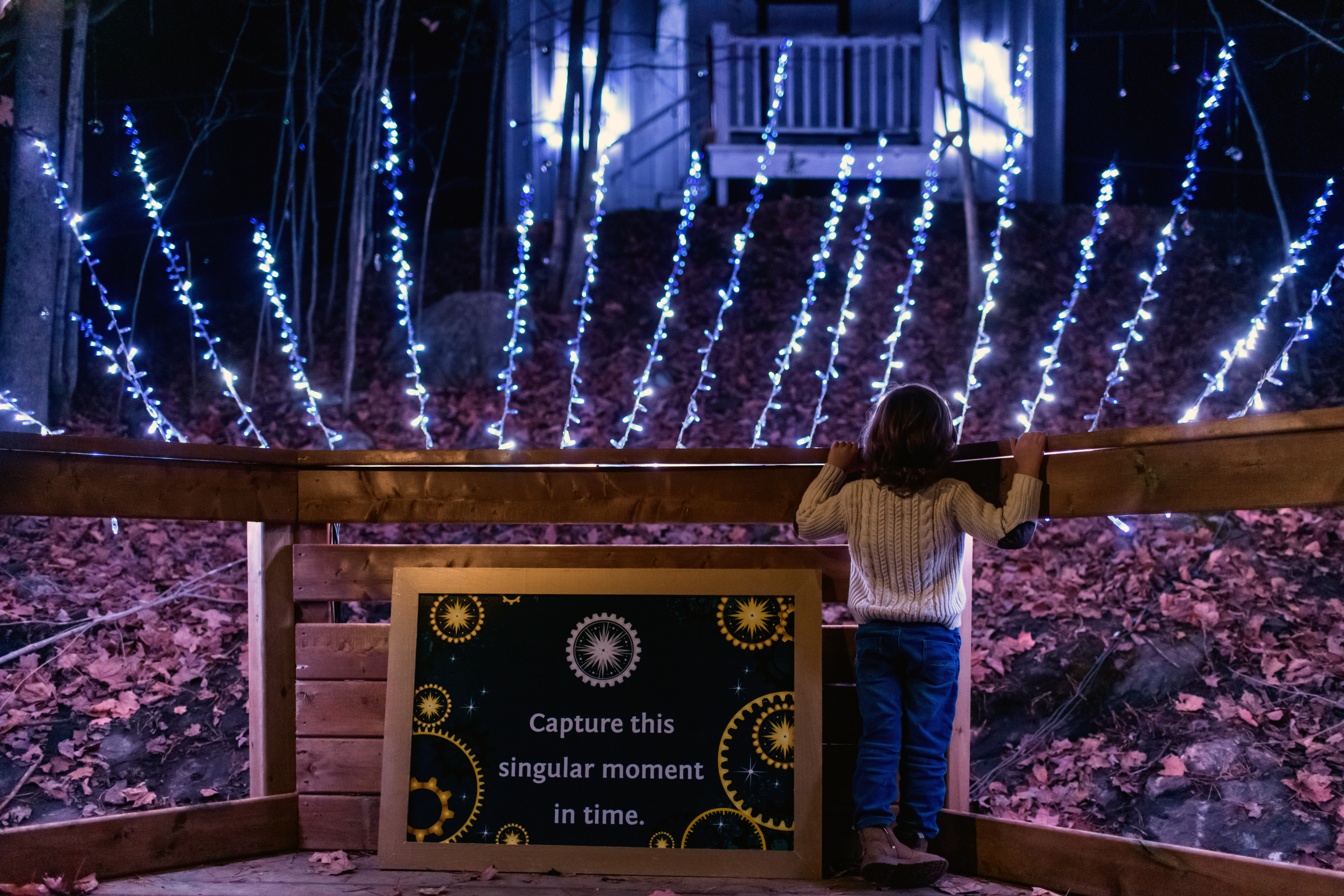 Every night find popcorn and hot chocolate for purchase and snack away as you make your journey through the lively forest. There are special events weekly to enhance your experience of this luminous attraction and make it even more special.
Special Events at Eclipse Walk with Light: 
Tuesday Nights: Take a gentle goat for a stroll with Muskoka Goat Away.
Weekends: Enjoy live entertainment with music on Fridays and buskers on Saturdays, Fox in the Henhouse serving up their famous chicken sandwiches and doughnuts, and Canvas Brewing Company will be pouring their craft brews.
Eclipse Christmas Market: December 16th to 23rd featuring visits with Santa, Mrs. Claus, and the Grinch, carolling, a variety of vendors, and horse-drawn wagon rides (from December 18th to 23rd).
Valentines at Eclipse: On February 14th surprise that special someone in your life with a private horse-drawn wagon ride under the lights – the perfect way to show how much you love and appreciate your Valentine. (Remember to reserve your spot ahead of time!).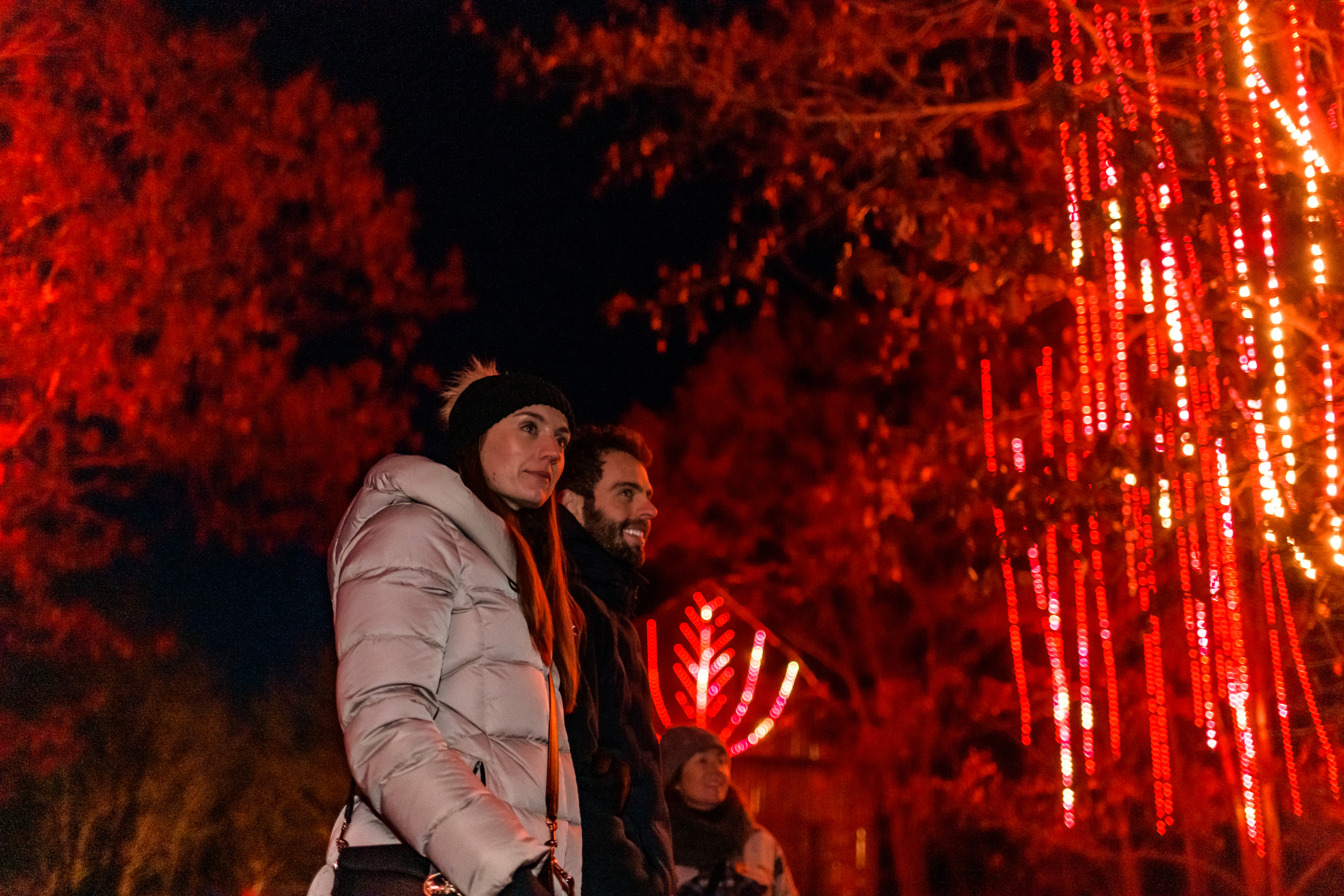 There is no better place to explore the relationship between light, sound and season than through woodland that's been there since the beginning of time. Set on a heritage village with towering trees, the Eclipse walk connects you to the natural surroundings in a truly profound way.
Eclipse Walk with Light begins at the Rotary Village Station (100 Forbes Hill Drive) and is open six nights a week from Friday, November 11th to the end of March break. Check the Eclipse website for scheduled dates and times. You can make the most out of Eclipse with a season's pass, available for $50. Call (705) 789-4771 or email [email protected] to purchase yours today!
Visit their website for more information